---
"And all the lives we ever lived and all the lives to be are full of trees and changing leaves."
Hello Everyone! Happy Autumn! Crisp weather, bright blue skies, turning leaves, apple picking –
Fall truly is a gorgeous season.
This month's AirDrop has many exciting October events, some of them we can even attend in person (while safely wearing a mask)!
And there's something for everyone. Personally, I always love catching any part of Fleet Week as the aerodynamics are phenomenal. If you're not into crowds, there are many not-so-crowded places to catch the showings including at my gorgeous view-listing at

125 Divisadero Street

or the rooftop decks at

451 Kansas St., #610or 2488 Sutter St., #2.  For my Peninsula clients there's a great deck at 1122 Southdown Road with downtown views and sneaking a peek might be possible. For my clients in Tiburon and Marin, get on your decks as those maneuvers can seem like they are within arm's reach. Where would you want to view the Blue Angels?
I got some incredibly sad news this week that a special young gent who had served our country is no longer with us. Getting out there and touching anyone with a phone call, text or a written letter (in my case newsletter) is my way of keeping the connection. We all have the capacity to make a difference – large or small and even with a smile. I know the world still seems a bit crazy these days but get out there – breathe in and breathe out, and keep connected –
we've got this! 
Huge Huge Hugs,
Carol Reen & The Team
---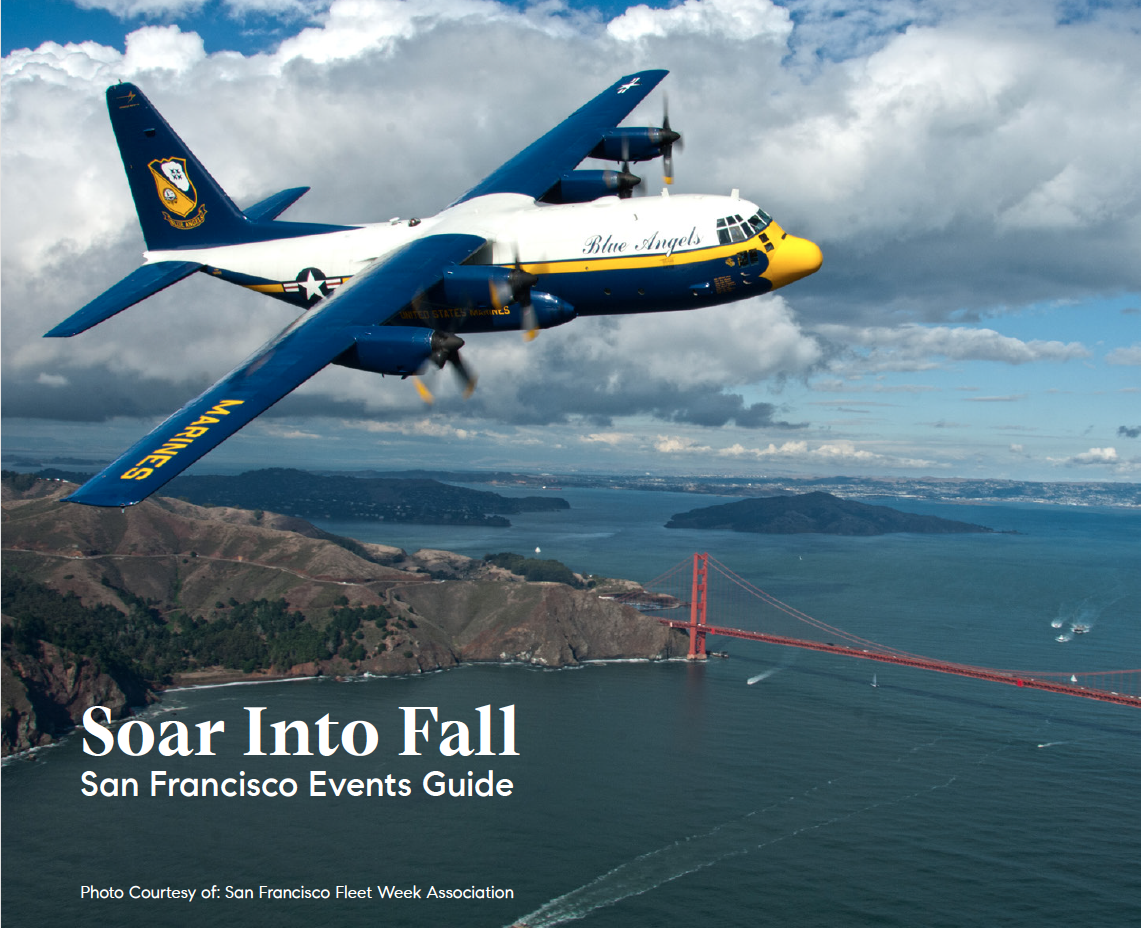 ---
HARDLY STRICTLY BLUEGRASS (everywhere)

I love this festival and the quality of music is often barr none and always a good time.  Quoted by SF Gate as one of the things you "must do before you die" this free music festival is not to be missed. What once was solely a bluegrass festival has since expanded to include performers from all genres. Grab your layers and head on down to Golden Gate Park to enjoy this fantastic music fest!
---
CASTRO STREET FAIR

One year, Paul was brave enough to get some complimentary 'man-scaping done' street side and watching that – seriously, hysterical.  This is a fun festival and there is no better way to experience San Francisco's beloved Castro than with amazing food, multiple stages of live entertainment, and shopping and supporting local merchants.
---
FLEET WEEK SAN FRANCISCO

The festival center is located on the Marina Green and the whole City and many parts of the SF Bay Area get to experience the sights and sounds of this spectacular week! From viewing the Blue Angel air show to touring the docked Navy ships, celebrating our service men and women in style is a San Francisco tradition.  I am grateful to all who serve our country – thank you to all who have done so and continue to do so.
---
WINE & SPIRITS TOP 100 TASTING 

Wine & Spirits Magazine is hosting its 16th annual Top 100 Tasting Event, honoring wineries that have delivered the best performances throughout the year. I may try and go – anyone interested in joining me? Taste some of the world's most sought-after wines paired with delicious bites from local SF restaurants and purveyors!
---
POTRERO HILL FESTIVAL

 

If you're looking for a fun weekend activity for the whole family, head over to the Potrero Hill Festival on 20th Street between Missouri and Wisconsin. Enjoy two stages of live entertainment, food stalls, bouncy houses, a petting zoo, and more. This event is in its 29th year and typically attracts more than 6,000 visitors.
---
FALL ART & ANTIQUES SHOW

If you have an appreciation for fine art and unique antique pieces, you'll love this large annual event at the Fort Mason Center. The show opens with a preview gala on October 2, followed by four days of viewing and buying beautiful pieces.
---
© Compass 2021 ¦ All Rights Reserved by Compass ¦ Made in NYC
Compass is a real estate broker licensed by the State of California operating under
multiple entities. License Numbers 01991628, 1527235, 1527365, 1356742, 1443761, 1997075,
1935359, 1961027, 1842987, 1869607, 1866771, 1527205, 1079009, 1272467. All material presented
herein is intended for informational purposes only and is compiled from sources deemed reliable
but has not been verified. Changes in price, condition, sale or withdrawal may be made without
notice. No statement is made as to accuracy of any description. All measurements and square
footage are approximate. Equal Housing Opportunity.

marketingcenter-sfbayarea-sfcityproper